Criminal Justice Concentration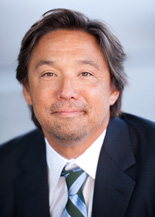 Listen to Cyn Yamashiro comment on the program.
In 2010, Loyola Law School launched its Advocacy Institute, a program designed to give the next generation of Loyola students the practical skills demanded by the market while fostering Loyola's mission of upholding the highest standards of ethics, promoting the fair administration of justice and facilitating our commitment to serving the community. While Loyola's renowned advocacy teams, experienced doctrinal and skills faculty and extensive advocacy-related course offerings already set it apart in lawyering skills training, the Criminal Justice Concentration Program is a new academic component of Loyola's Advocacy Institute which will provide a comprehensive and unique academic experience.
Students who complete the program will have a matchless opportunity for exposure to and concentrated study in the law and skills necessary to train as an advocate in a criminal prosecution or defense setting. An important component of the Concentration Program is the intensive integrated experience wherein all students will participate in an externship or program allowing them to see the application of the learned skills to real life disputes.
Program Benefits:
Curriculum specifically designed to prepare criminal justice advocates
Individual student/faculty course counseling
Extensive lawyering skills course offerings
Practitioner‐in‐residence programs
Priority registration for Criminal Justice Concentration events
Designation on transcript upon successful completion
Opportunity for honors recognition upon graduation
Criminal Justice Concentration
Contact Information
919 Albany St.
Los Angeles, CA 90015